PAC Programme 2020-2021
10 days capacity building programme have been organized for the elementary school teachers in the areas on content subject to understand the learning outcome and its pedagogy for improving the quality learning among the students through online mode due to pandemic situation. In addition that 15 days visit were arranged for JPF(s) of the project to one cluster of Chilika block to find out the grass root reality/ situation of teaching learning process and understand the difficulties of students and teachers for enhancing the quality learning among students. Report is prepared and submitted.
The study was conducted to get an account of how the school culture and educational life of students, specifically tribal students at the terminal stage of elementary stage in the schools of union territory of Andaman and Nicobar Islands promote their Problem-Solving and creative abilities. Descriptive Survey method was used for identifying the existing practices, condition or the characteristics that possibly influence the Problem-Solving and creative abilities of the elementary tribal learners. Ethnographic approach was also followed in some of the schools to find out the process and techniques used to promote creativity and Problem- Solving skills among students.
Three tools were used in the study: (i) Schedule for School Information and Ethnographic Analysis; (ii) Conceptual Reasoning and Problem- Solving Test: and (iii) Creativity Test. The tools were developed, discussed and finalized in a three-day long consultative meet of 10 resource persons at Regional Institute of Education, Bhubaneswar.
The data for the ethnographic enquiry was quantitatively analyzed and described while student performances on Problem- Solving and creativity measures were analyzed quantitatively using appropriate descriptive and inferential statistics.
The main objective of the study is to find out the causes of low attendance in elementary schools.Survey method was adopted to collect data from 30 schools, HMs, and 54 teachers of Dhanbad and Lohardaga districts of Jharkhand by using self-developed online questionnaire. The study found the causes of low attendance of students are; children go to work to earn money, involved in domestic work, take care of siblings etc. during school hours the school related factors such aslack playing materials, TLMs and playground, have poor administration due to lack of regular HM, lack of co-curricular activities, multi-grade teaching and poor cooperation from SMC members etc. are responsible for low attendance. It is suggested to create awareness for parents about importance of education in the life of children and how education can improve the quality of life through civil society, NGOs, local PRI members, SMC members, volunteers. Basic infrastructure facilities must be provided to all schools to provide conducive school environment.
Kumar, A and Behera, L (2020). Pre-service Teachers Perspectives in Teaching in Diverse Classrooms. In Patel, R.C and Srivastava, S(Ed). Contemporary Education in India: Policy and Perspectives, IUCTE.MS University, Vadodara.112-129.
Objectives: The programme is designed for development of Educational resource centre in order to provide the hands on experiential learning of the in-service and pre-service teachers. Furthermore DM School students are engaged in the resource centre for developing some teaching learning activities.
This Program has three parts. The first part is Educational Resource Room where 150 activities are placed for its use in teacher education and teacher training programme. The Second part is development of herbal garden in which 200 medicinal plants are grown with their nomenclature plates. The third part is a theme park where 09 theme based models are installed in the open space for its use by the DM School & RIE, Bhubaneswar.

Educational Resource Room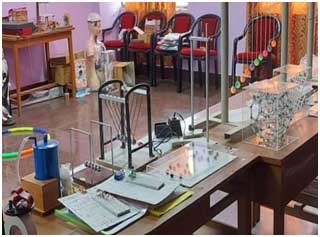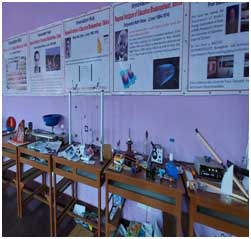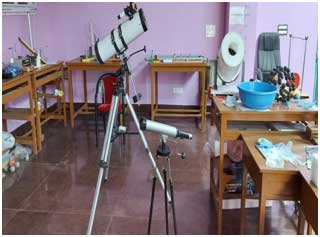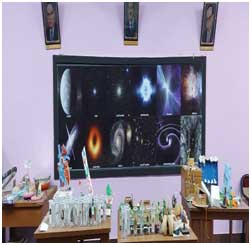 Herbal Garden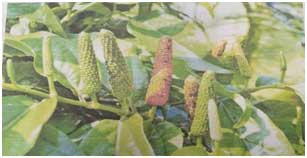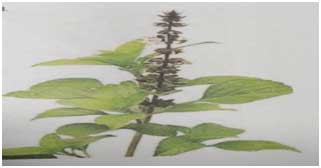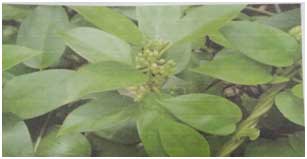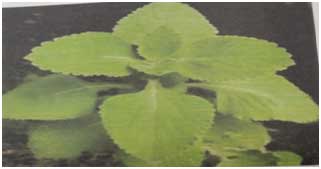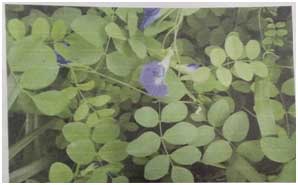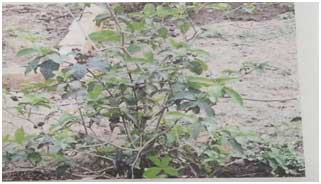 Total 550 Nos of E-Content Programme produced (Completed) during 2020-21. Which includes 400 Programmes for PM- E- Vidya for Class – V &IX , 150 Programmes on different Subjects for Odisha State Govt Schools. Total No of Live Classes 51 have been Live telecasted from ICT Studio, RIE Bhubaneswar. ( SAHYOG- 20, NISTHA-06 & Other Subject 25 for PM- E- Vidya Channel through on line) in the Year 2020-21.
Development of Institutional Repository (IR) is an ongoing programme which was started in 2019-20. It is an online archive for collecting, preserving, and disseminating digital copies of the intellectual output of our institution. The main objectives of this programme are:
i). To promote wider access and visibility of research output of RIE Bhubaneswar.
ii). To preserve institute publications digitally and to provide long-term access.
In last proposed year around 1200 identified document (1, 31,000 pages) have been scanned through outsourcing and uploaded around 50 documents in the IR. This year around 450 documents have been uploaded in the IR by cleaning, OCR checking, Meta Data creation, splitting the documents into the chapters etc. The process of development of IR is in progress.
The development programme aimed at preparation of exemplar items in languages, social science, science and mathematics at secondary stage. The exemplar items are expected to be used by students as well as classroom teachers. The programme was held in three phases i.e. in-house workshop for planning strategies, workshop through blended mode for development of exemplar items in languages, social science, science and mathematics at secondary stage and review workshop for finalization of items.As per discussion MCQs with clear focus on Class and learning outcomes have been developed.More than 280 exemplar items i.e. English and Hindi in language, Social Sciences, Sciences and Mathematics have been developed. The exemplar items will be helpful for students and teachers at secondary level.
Teaching learning materials on spoken English for teachers at early primary grades of Odisha has been developed. The material is based on learning outcomes, English speaking skills, reading and listening as essential components in speaking skills, role of writing in speaking and data interpretation and analysis.
Fifty candidates were admitted to the DCGC programme of year 2020. As per the course requirement the first orientation was held from 28th to 30th January 2020. They were oriented on the three distinct phases, details of the practicum and all the timeline for activities of three phases.
In view of pandemic situation of Covid-19, the entire tutorial, contact and internship programme of DCGC 2020 were shifted to online mode. From April to June few tutorial sessions were organised to clarify doubts on the modules and guide them on assignments and portfolio writing. The practicum or face to face phase from July to September was extended for a month till the end of October. In the first week of November exam was held in online mode. Side by side topics and methodology of internship were finalized with the help of mentors and proposals were presented. The actualization of internship was preceded with a clear provision of guidelines and format for an access to the schools and selection of external supervisors. Each student was scaffolded by Internal and External supervisors.
Organised the 130th Birth Anniversary of Dr. B. R. Ambedkar on 14th April 2021, Constitution Day on 26th November 2020. The International Women's Day – 2021 was organised on 8th March 2021.
Extension Lectures were organized in virtual mode. Eminent Educationists of our country delivered the talk on the identified title on the interactive modes which were attended by the students and faculty members of the institute.
NetajiSubhash Chandra Bose Jayanti – 2021 on 23rd January 2021, Swami Vivekananda Jayanti on 12th January, 2021,150th Years Birth Anniversary of Mahatma Gandhi on 2nd October 2020 were organised.
National Integration Day Programme which was organized in the Institute spreader for one week – (2020-21).
The programme undertaken as PAC of RIE, Bhubaneswar was a curricular activity of 1st year B. Ed students for the session 2020-2021. The objectives of the programme were to expose and provide school-based experiences to student-teachers during the initial year and to orient and impart on school functioning and processes in multi-cultural context in selected schools. The programme comprised of two phases of activity; School Exposure in the first semester and Multi-Cultural Placement in the 2nd semester. Both the school exposure and multicultural placement were further divided into- three phases; a) Pre-conference, b) Exposure to the schools/Multicultural placement and c) Post- conference. For the present sessions both the school exposure and multicultural placement programme was combined and conducted in the month of March 2021 from 8th to 23rd. It was conducted in selected schools of Bhubaneswar Odisha wherein 108 B.Ed 1st year students were placed at private and Government schools to experience and understand the culture and functioning of the schools. The experiences gained in a contextual milieu within and outside the schools were shared by student-teacher as part of the feedback during the post conferences.
In the school exposure programme activities like, observation, school functioning, were assigned to students by providing formats. The main intention of these activities was to develop an insight into the role of a teacher and appreciate school activities in totality.
Multicultural placement programme had activities like, observation, case study, substitute teaching, school profile was assigned to students and a format was provided. This enabled them to understand learners in different contexts and developed awareness about the functioning of the school as the integral part of the community. All experiences were shared by student-teachers as part of feedbackto further improve upon the unique programme of RIE, Bhubaneswar.
In order to provide school exposure in various cultural background, 6th Semester students of B.Sc. B.Ed 4year integrated course are used to place in different types of school. This year, RIE, Bhubaneswar organized this programme from 17th March to 31st March, 2021. During the programme student teachers are exposed to different type of school such as private public schools, private value based schools, Govt. Schools etc. Various activities as per the syllabus were carried out by the student teachers during the programme Prior to the programme one day orientation conference of 16 Co-operating school teachers and all the students was carried out by the faculties of the institute and programme coordinator. The students were divided into 08 groups and allowed to visit different school on rotation. After the completion of the programme, a post-multicultural placement conference was also organized for sharing the experience and activities of the students during the period the placement.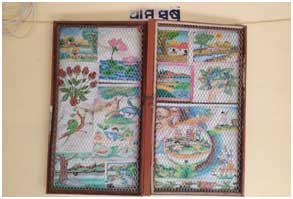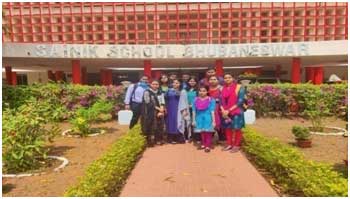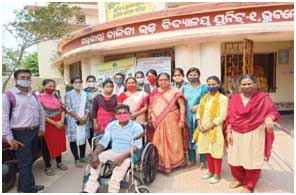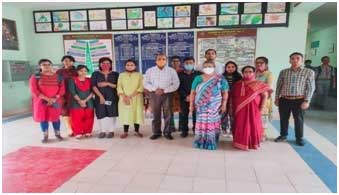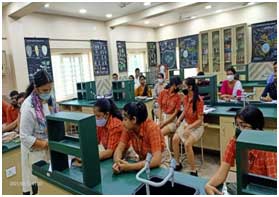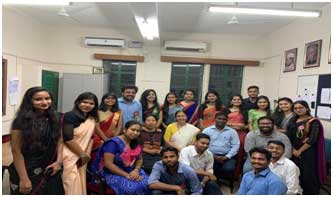 The student-teachers, after becoming appointed as teachers, find it difficult to adapt themselves in to the real learning situations. It was experienced that they were unable to carry-out innovative practices in their teaching-learning process. This may be due to the lack of community participation on the part of the student-teachers. Therefore, there is a need to provide the community experiences to the student-teachers. So that they can make themselves aware of the socio-cultural, educational, economical issues and problems related to the society and can prepare themselves to be teacher-practitioner.
In order to provide community experiences to the B.Sc.B.Ed. Student-teachers of RIE, an 8 day field work with community were organized at local slum areas. The teachers and student teachers were provided all protective for corona virus. The student-teachers of the institute carried-out different activities. They were engaged in activities like conducting educational survey of the village (Educational, economic, cultural, etc., case-study of the families, awareness programmes on literacy, sanitation, AIDS through organizing cultural programmes, etc., 'ShramDaan', and promoting 'Swachha Bharat campaign', etc. Tools were used for the collection of data from slum area people about activities: Gender Equity and Population Education Awareness, and Health and Hygiene of the Community. The responses were analysed and presented in the post-conference.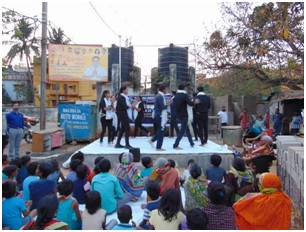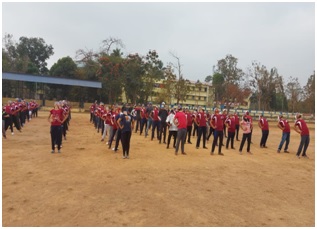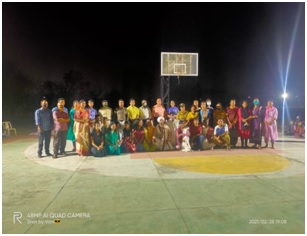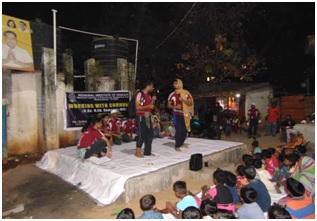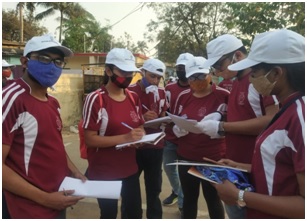 The objectives of the programme was organization of developmentally appropriate practices for preschool children. Twenty-five students each in lower pre-primary and upper pre-primary were admitted on the basis of random selection. Two teachers were selected from the previous year list. The teachers as were oriented on developmentally appropriate practices. Weekly action plan and corresponding activities i.e. physical development, language development, socio-emotional and cognitive development were developed for implementation of the programme. A format on developmental profile of students was developed in house depicting developmental characteristics of preschoolers. Due to COVID-19 pandemic interaction sessions were arranged with parents through online mode. Materials and activity sheets were shared to parents for use by children. The online facilitation to parents and pre-school children were organized. The parents were oriented on pressures on pre-scholers, promoting enabling environment at home, play and early education, assessing young children and other relevant areas. The programme was evaluated by collecting feedback from parents, team members and children. The reflections of parents, teachers and team members revealed provision of more facilities and resources.