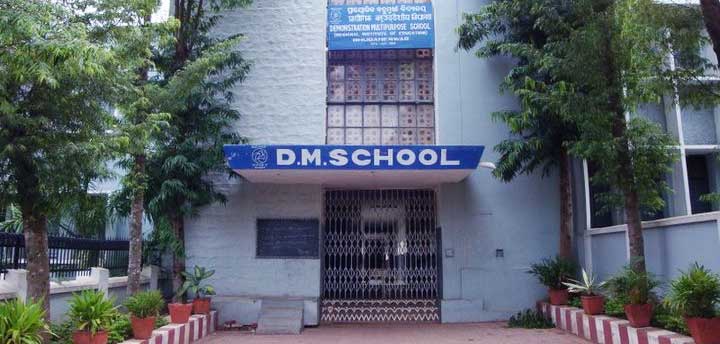 The Demonstration Multipurpose School (D.M. School), the First CBSE affiliated school of the state, a premier educational institution of our state as well as of the Eastern Region of India, is an integral part of Regional Institute of Education, Bhubaneswar. The Institute and its attached D.M. School were established at the capital city of Orissa in the year 1964 by the initiative and determined endeavours of the Chief Minister of Orissa, as outstanding leader and a committed politician, Sri Biju Patnaik.
Demonstration Multipurpose School, R.I.E Bhubaneswar acts as a pace setting school in Eastern region of India by participating in research and development related to major areas of School Education and mostly serves as a centre for teachers training programmes of Regional Institute of Education, Bhubaneswar. Creation is the melodious music of the development process and creative work accelerates this process. In this context, we understand very well that mere creation is not enough, its significance is only then when it is helpful in new construction. For nurturance of creativity, it is necessary to have all three verticals of self-sacrifice, dedication and ardor of new creation in synergy. The spirit of duty, discipline, determination and hard work is the demand of the present age. Providing only bookish knowledge is not the purpose of education of this unique school, but its long term mandate is to make a true and worthier creative humans. We believe that humility in practice, sweetness in speech, respect for others, patriotism, etc. are the virtues of personality development which are followed by opening new horizons of consciousness.
In this school, the students are drawn from all sections of society. Here, the admissions in Pre-School, Class – I and Class – VI (additional section) is done by Random Selection. 25 students' are admitted in 3 to 4 years age group, 70 students in Class – I & 35 students in Class VI. Our school students are given preference for admission into Class XI (Science, Commerce and Arts stream). In this School Class XI students are admitted on the basis of merit. Through quality education and training our students have proved their worth in National Level Institutions like IIT, NISER and IISER and also at International Level. The products of this school have earned great accolades across the country and world in field of medicine, engineering, Law, education, sports, modelling, films, bureaucracy and spiritual Institutions.